We have published our Annual Report and Accounts for 2020/21, which sets out our achievements over the past year.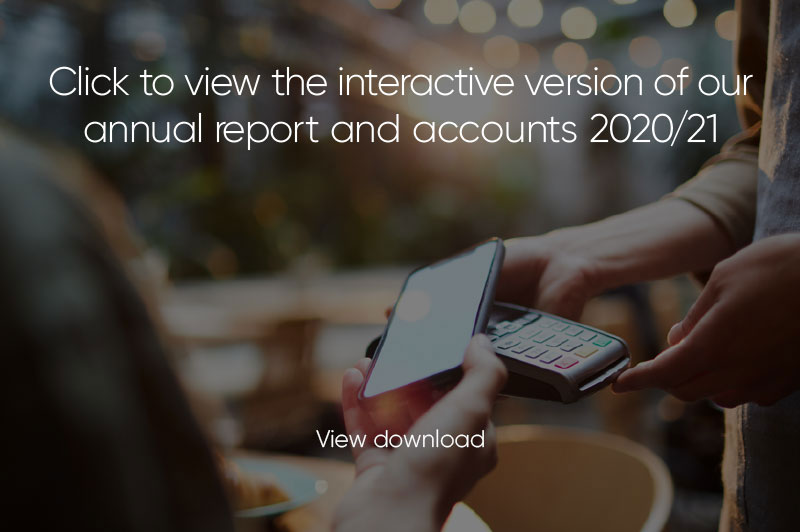 What have we achieved over the last year?

 
This year, we've addressed immediate issues in the payments market while also making progress towards longer-term improvements which benefit everyone.   
We've continued to work with industry and consumer groups on cash reform. This was especially important during lockdowns, as our work helped people get their cash when access was severely limited.   
We also made sure the six biggest banking groups launched the Confirmation of Payee service to protect consumers, and other users of payment systems from payment scams.   
We took decisive action and intervened in Pay.UK's development of the new payments architecture when it saw that the long-term benefits could be in jeopardy.  Our work will help make sure Pay.UK develops this new payment system in a way that promotes effective competition and innovation, giving people more security and choice in interbank payments. 
We also announced a settlement with three parties in its investigation into the prepaid cards market; three parties have already agreed to pay fines of over £32 million if the PSR concludes that they infringed competition law.   
With an increased focus on the longer term, we started discussions with a variety of different groups – industry participants, businesses and consumer groups – about our strategy for the next five years. Starting this discussion remotely saw an evolution in the way we engaged with people. Video presentations, webinars and blogs formed the basis of a 'digital-first' approach which bolstered the quality and volume of the feedback we received.   
With an eye on the future, we're also exploring the role that interbank payments could play in providing more choice to businesses and consumers as well as looking in detail at cryptocurrencies.   
Our organisation
Throughout a testing year, we've continued to build our capability and skills. As a specialist regulator, we were able to keep our focus on payments, address key issues and long-term reforms during the pandemic, to make a difference.    
We've focussed on ensuring that we have the right mix of payments and regulatory specialist knowledge, as well as economic and legal skills.  
What this document contains

 
As well as a summary of the work we completed in 2020/21, as set out above, the annual report also includes: 
Directors' report 

 

Corporate governance statement 

 

Directors' remuneration report 

 

Financial statements