The PSR today confirms the appointment of Faith Reynolds as non-executive director to the PSR Board.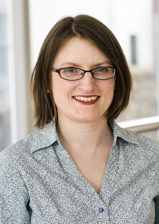 Faith Reynolds works in an advisory capacity across a range of fintech, Smart Data and Open Finance initiatives. Faith is a non-executive director for Fair4All Finance which is responsible for promoting financial inclusion through the distribution of dormant assets. Faith is also an independent director for the Current Account Switch Service at Pay.UK.
In addition to these roles, Faith is the Consumer Lead at start-up Amplified Global where she chairs their Governance and Ethics Working Group. She is the Independent Consumer Representative on the Open Banking Implementation Entity Steering Group (until May 2021). Previously, Faith was also a member of the Authorised Push Payment Scams Advisory Group for the Lending Standards Board and the FCA's Financial Services Consumer Panel.
Faith's term as a member of the PSR Board started with effect from 12 April 2021.
The PSR recognises that Faith is to continue in her role as an independent director of the Current Account Switch Service and the PSR has policies in place to manage any conflict of interests that could arise. Faith will leave the Open Banking Implementation Entity in May 2021 and conflicts are being appropriately managed in the meantime.