Our annual plan and budget sets out our key aims, activities and expected costs for the year 2022/23. We publish this to provide a clear overview of what we are doing, why and how.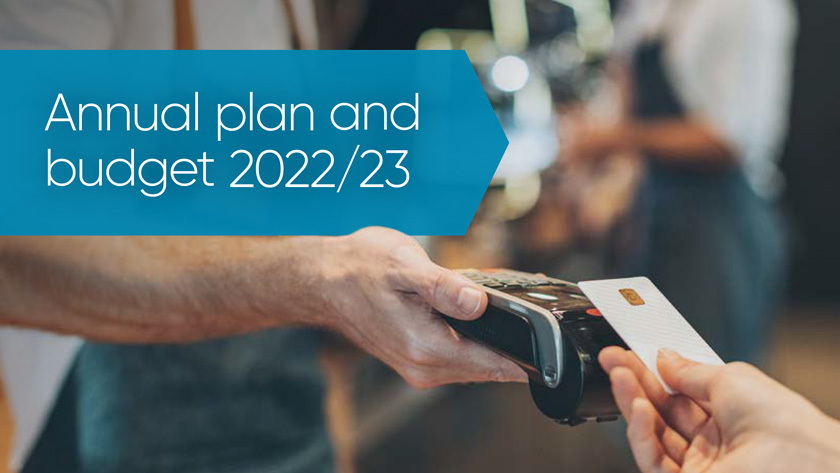 Click on the image to view the online version.
A PDF can be downloaded by clicking the download button

on the toolbar within the online version
Emerging from the COVID-19 pandemic, it's clear how essential to everyday life payment systems are, and that they must be resilient and convenient to allow people to rapidly change how they pay.
On the whole, these systems work well. However, the payments landscape is evolving and with this, there are issues that need to be addressed. These include the prevalence of Authorised Push Payment (APP) fraud, risks to effective competition, and the need to support the payments sector to deliver new and improved services. We can also expect further challenges as global events impact the cost of living, which may affect what people need from payments to support their daily lives.
Our ambitious work programme for 2022/23 focuses on improving outcomes for everyone who uses payment systems so they are fit for the future.
Managing Director, Chris Hemsley and Head of Strategy, Analysis and Monitoring, Natalie Timan introduce our Annual Plan for 2022/23